Welcome to the first edition of
Below the Ice: News from the IceCube Neutrino Observatory
—IceCube's new public newsletter! We'll arrive in your inbox once a month to bring you the latest news from the IceCube Neutrino Observatory and the South Pole. On occasion, you'll receive one-time emails about upcoming IceCube outreach events that may be of interest to you. You may unsubscribe at any time by clicking the link at the bottom of this message.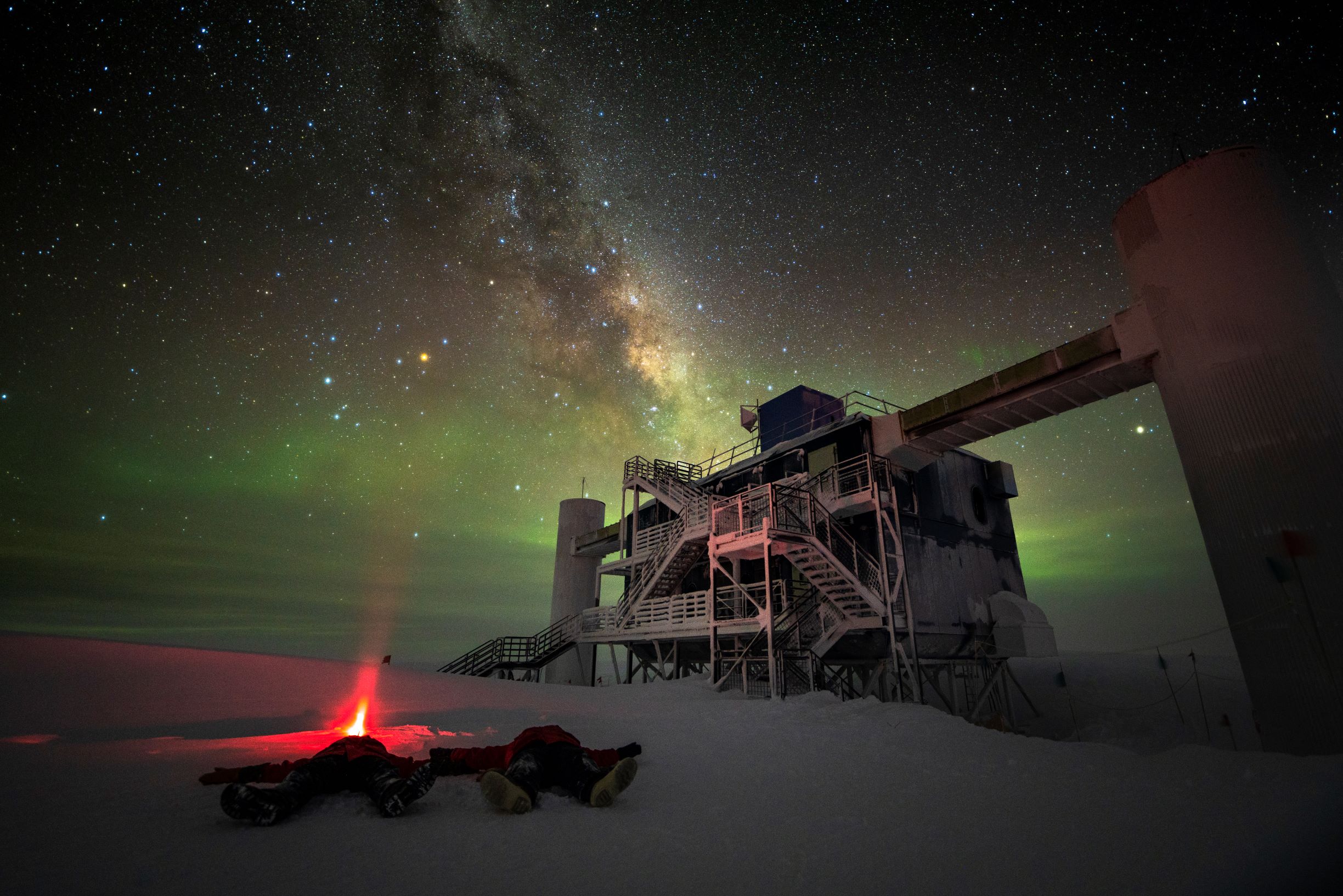 In this photo from
week 19
at the South Pole, IceCube "winterovers" (people who spend an entire winter season in Antarctica) Martin Wolf and Josh Veitch-Michaelis can be seen lying in the snow next to the IceCube Laboratory and gazing up at the Milky Way and aurora-filled sky. Since it's winter in the Southern Hemisphere right now, our winterovers experience 24 hours of night for months on end! But even though it's dark, at least they get to enjoy these beautiful views of the sky.
Join us in celebrating 10 years of IceCube!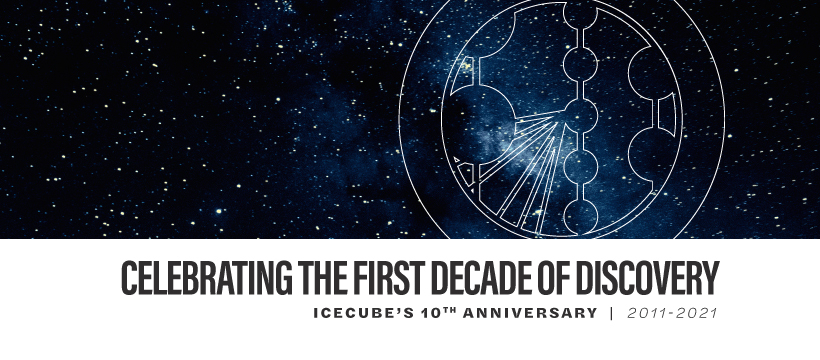 IceCube turned 10 this year!
On May 13, 2011, the IceCube Neutrino Observatory began full operation when it performed its first "good" physics run as a completed instrument. For the past decade since then, IceCube has been watching the cosmos and collecting data continuously.
To celebrate this milestone, we are planning some virtual celebrations to take place over the next few months leading up to our fall collaboration meeting in September. Stay tuned to our website, social media, and this newsletter to find out more!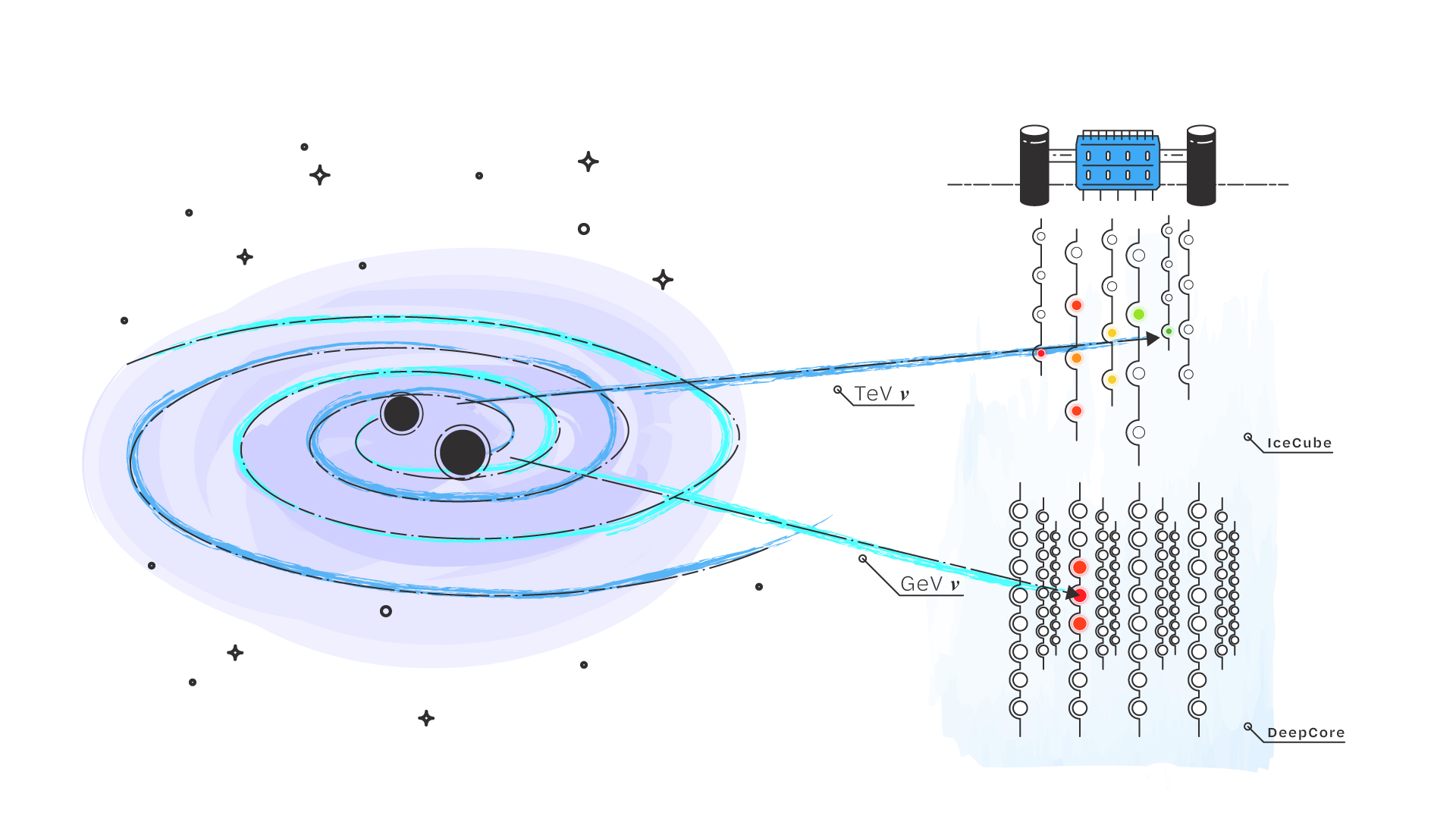 Ever since the first detection of gravitational waves by LIGO and Virgo in 2015, IceCube has been searching for neutrino counterparts to gravitational waves. Detecting both gravitational waves and neutrinos from the same source would be a groundbreaking step in
multimessenger astronomy
, the field that uses multiple kinds of cosmic messengers to see the universe in different ways. But it hasn't happened yet.
Now, thanks to a
newly developed method
, IceCube researchers can look for neutrino counterparts in a lower energy range than was previously accessible. In a
paper
recently submitted to
Physical Review D
, the IceCube Collaboration outlines the results of the first search for GeV neutrinos from candidate gravitational wave events detected by LIGO and Virgo.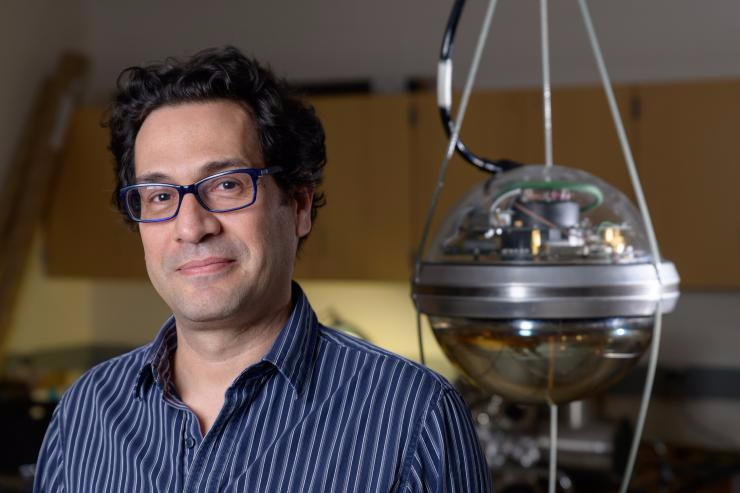 Ignacio Taboada, professor at Georgia Tech, began his tenure as IceCube's spokesperson on May 1, 2021. Among his goals for his two-year term: "I want to make sure that everybody that is related to IceCube in one way or another feels welcome within IceCube."
Read more in our Q&A with Taboada and IceCube's previous spokesperson, Darren Grant.
Outreach Activities & Events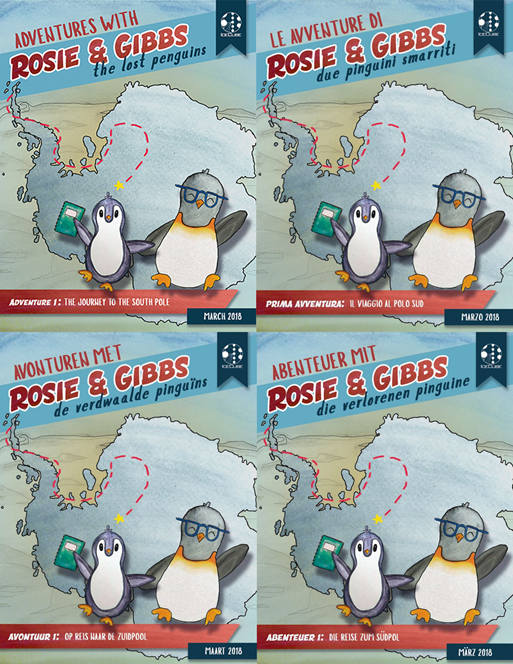 Read our free web comic—available in 9 languages!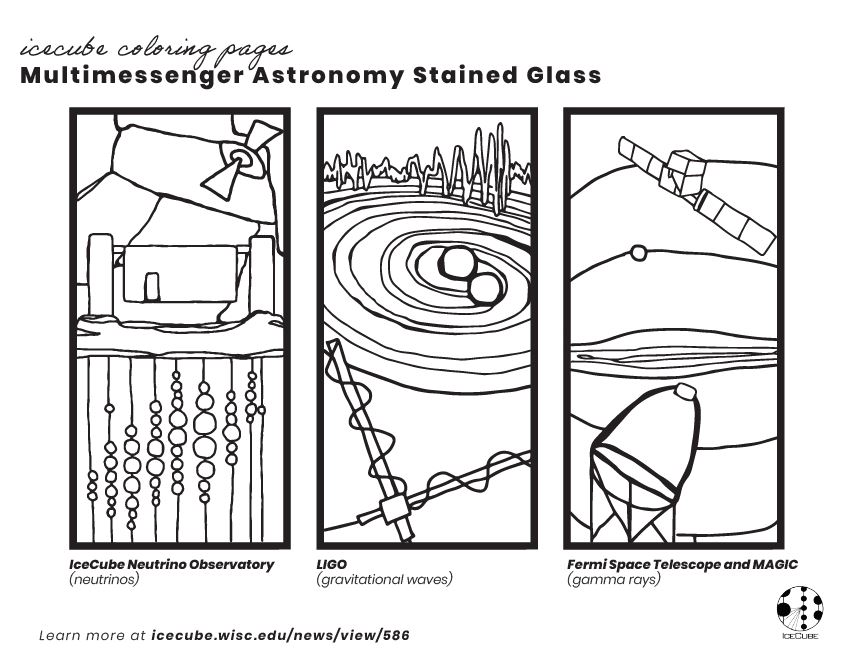 Get crafty with IceCube coloring pages!
Did a friend forward you this email? Get
Below the Ice
straight to your inbox by checking the box for "IceCube's newsletter" at
this link
.
This newsletter is published monthly by the IceCube Communications team. Please direct any questions about the newsletter to
communications@icecube.wisc.edu
.