Call Issued to UW–Madison Researchers for Equity-Centered Proposals for National Educators Conference in April
The two-day, professional development opportunity for PK-12 educators in April is aimed at increasing understanding of current research and district practices that can help promote racial equity in schools.
Proposals for 60-minute breakout sessions during the conference, to be held online April 19–20, should share research-based strategies and promising practices around topics aligned with MSAN's mission, including social-emotional learning and "radical self-care" for students and teachers wearied by pandemic-related challenges, according to the call for proposals.
"As our schools continue to see high levels of student trauma and educator exhaustion, it seems particularly important that we center the mental health of our students and educators during the Institute this year," says MSAN Executive Director
Madeline Hafner
. More
here
.
WCER's Irina Diaz Writes Article for Best Practices Guide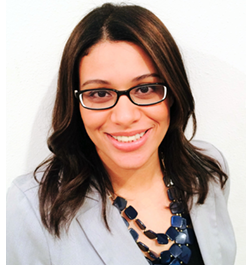 Diaz's writing partners for the article were
Dorothy Johnson
in the Office of the Vice Chancellor for Research and Graduate Education at UW–Madison and Sylvia Bradshaw of Southern Utah University. Diaz called them "very talented and expert" fellow research administrators and co-authors who made the collaboration a "great experience."
"They made the writing process so much more fun," Diaz says.
The three received the invitation to write the article from NCURA Managing Editor Marc Schiffman, after they presented a session at a NCURA conference for pre-award research administrators last year. Schiffman in a letter described their session as "very well received" and asked if they would summarize its key takeaways for the best-practices guide.
Diaz says she was happy to do it.
"The resources through NCURA and the support I have received from individuals who are passionate about this work have allowed me to grow in this profession," she says. "It feels great to pay it forward, and I am grateful that I can be a resource and support other administrators in their journey."
As a member of the grants team at WCER, Diaz supports researchers with pre- and post-award activities and manages outgoing subawards. She holds a bachelor's degree in business administration from Edgewood College and a master's degree in educational leadership and policy analysis from the School of Education at UW–Madison. She joined WCER in 2019, after working elsewhere on campus in the field starting in 2008.
'Research Worth Reading' Award Goes to Sadhana Puntambekar
A paper co-authored by UW–Madison's
Sadhana Puntambekar
was chosen for the Research Worth Reading award as one of three papers published in the
Journal of Research in Science Teaching
deemed to have the most significant impact on science education in the past year.
The findings suggested each lab type complemented and supplemented the weaknesses of the other, indicating a need for the strategic combination of the two lab approaches.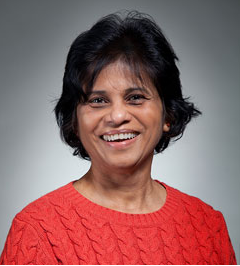 WCER Director Courtney Bell Profiled in Latest 'Learning Connections' from UW–Madison's School of Education
"It was because of my students."
Once on a path to medical school,
Courtney Bell
altered course after spending two life-changing years teaching in rural North Carolina. Today, she is director of the Wisconsin Center for Education Research — and planning new ways to bolster its impact. (
From Learning Connections cover story)
Learn more about the reasons behind the career path that brought Bell to WCER in this engaging
lead story
for the Winter 2021–22 edition of
Learning Connections
, the School of Education's biannual news magazine for friends and alumni.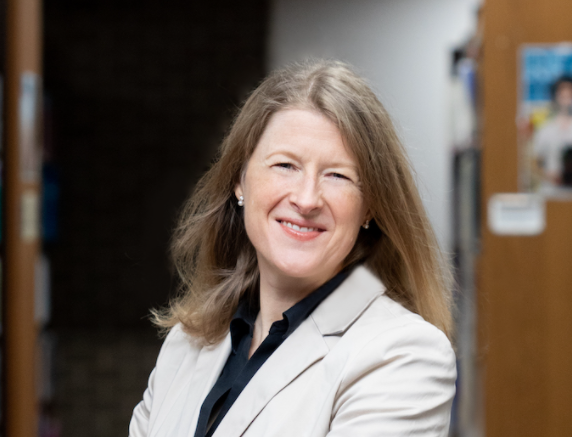 A needed break from schoolwork helped Bell figure out her future.
In addition to tracing Bell's academic and career trajectory, with plenty of on-point commentary from Bell herself, the piece also checks in with some of the people who now work with and around her, including
Percival Matthews
, who co-chaired the WCER director search and screen committee, and
Tim Boals
, the founder and director of
WIDA
at WCER. School of Education Dean
Diana Hess
weighs in, as does WCER Deputy Director
Mariana Castro
,
who spotlights what she calls Bell's "intentional focus on equity and justice" and the focusing effect it has on the daily work and decision-making process at WCER.
The current edition, which you can view
here
,
is focused heavily on research throughout, not just in the pages of the cover story. Its stated theme is "Research that Matters," and it highlights important and innovative work being done across all 10 school departments.
A pdf of the full print edition is available
here
,
and you'll soon be able to find hard copies of this and future editions of
Learning Connections
without leaving the Ed Sci building. Look for a rack filled with the magazines, just outside the Business Office on the ground floor.
EA's iPlan Story Shared Across Campus and Beyond
Epistemic Analytics partnered with ecology and data-mapping experts on and off campus to create iPlan, which uses real land-use science and environmental data to let players model how different zoning choices would affect the environment, jobs, housing and other factors anywhere in the contiguous U.S., and then pitch their plan to a cast of virtual stakeholders.
Of course we also shared the story on different forms of social media, with Shaffer and Ruiz pitching in with
key messaging on Twitter
as well.
All of which is to say
, to all WCER faculty and staff, please continue keeping WCER Communications in mind so we can work with our partners to try to help you achieve similar results with stories about your research and other news. Email requests to me (Communications Manager
Karen Rivedal
) at
krivedal@wisc.edu
. You can also click the gray 'Submit Your Story Ideas' button in the right corner of this newsletter to get an email started.
Podcast on Ethics of College Costs Aimed at Educators
The episode is part of the center's series on higher education, with other available podcasts in the series devoted to the ethics of college admissions, the question of whether there is a right to higher education and a discussion of what the aims of higher education should be.
Led by Philosophy Professor
Harry Brighouse
, the center creates audio pieces to give faculty and students the tools to bridge philosophy and education. The podcast includes study guides for download, and is intended for use in undergraduate and graduate education classes, as well as by anyone interested in ethics and education.
Focus on Diversity, Equity and Inclusion
UW–Madison has been celebrating Black History Month in February with a variety of movie and TV show screenings, an open mic night and more for students, faculty and staff.
The theme this year is "Melanin in Media: The People, The Culture, The Blackprint." The keynote event on Sunday was a conversation with Ruth E. Carter, the Academy Award winner for "Best Costume Design" in
Black Panther
.
Beth Graue
was awarded a grant of $44,468 from the Caplan Foundation for Early Childhood for "Designing a Tool to Assess Educationally Productive Play" through Oct. 31, 2022.
Donald Gillian-Daniel
received $224,012 from the National Science Foundation, in a subcontract from the American Society for Cell Biology, for "RCN: LEAPS: Leveraging, Enhancing and Developing Biology (LED-BIO): Scientific Societies Shedding Light on Persistent Cultural Challenges" through Dec. 31, 2024.
David Gagnon
was awarded $147,094 from the National Science Foundation, in a subcontract from Wisconsin Institutes for Discovery, for "Becoming Joey: Promoting Informal Learning through Embodiment in an Adélie Penguin Virtual Reality Experience" through July 31, 2022. Gagnon also received $65,585 from the University of Wisconsin Foundation for "The Journalism Game: Scaling Journalism."
New on the WCER Website
Media Mentions:
News from WCER:
Publications:
Journal article:
"Translating Mentoring Interventions Research into Practice: Evaluation of an Evidence-based Workshop for Research Mentors on Developing Trainees' Scientific Communication Skills,"
Christine Bell
, Erin K. Dahlstrom, Shine Chang, Hwa Young Lee, Cheryl B. Anderson, Annie Pham,
Christine Maidl Pribbenow
, Carrie A. Cameron,
PLoS ONE
, February 2022
​Journal article:
"Using Classroom Observations in the Evaluation of Special Education Teachers,"
Nathan D. Jones,
Courtney A. Bell
, Mary Brownell, Yi Qi, David Peyton, Daisy Pua, Melissa Fowler, Steven Holtzman,
Educational Evaluation and Policy Analysis
, January 2022
Events
All events are Central Time Zone unless otherwise noted.