September 2022 Highlights
Remembering Advisor Joann Elder

NextGenPop Welcomes Young Population Research Scholars

Long Overdue Retirement Party for Advisor Ellen Jacobson

Welcome, New Faculty & Staff!
Mosi Ifatunji Recognized with Two Awards

New Book by Max Besbris Makes a Splash

Award-Winning Grad Student Papers
Decency. Excellence. Diversity.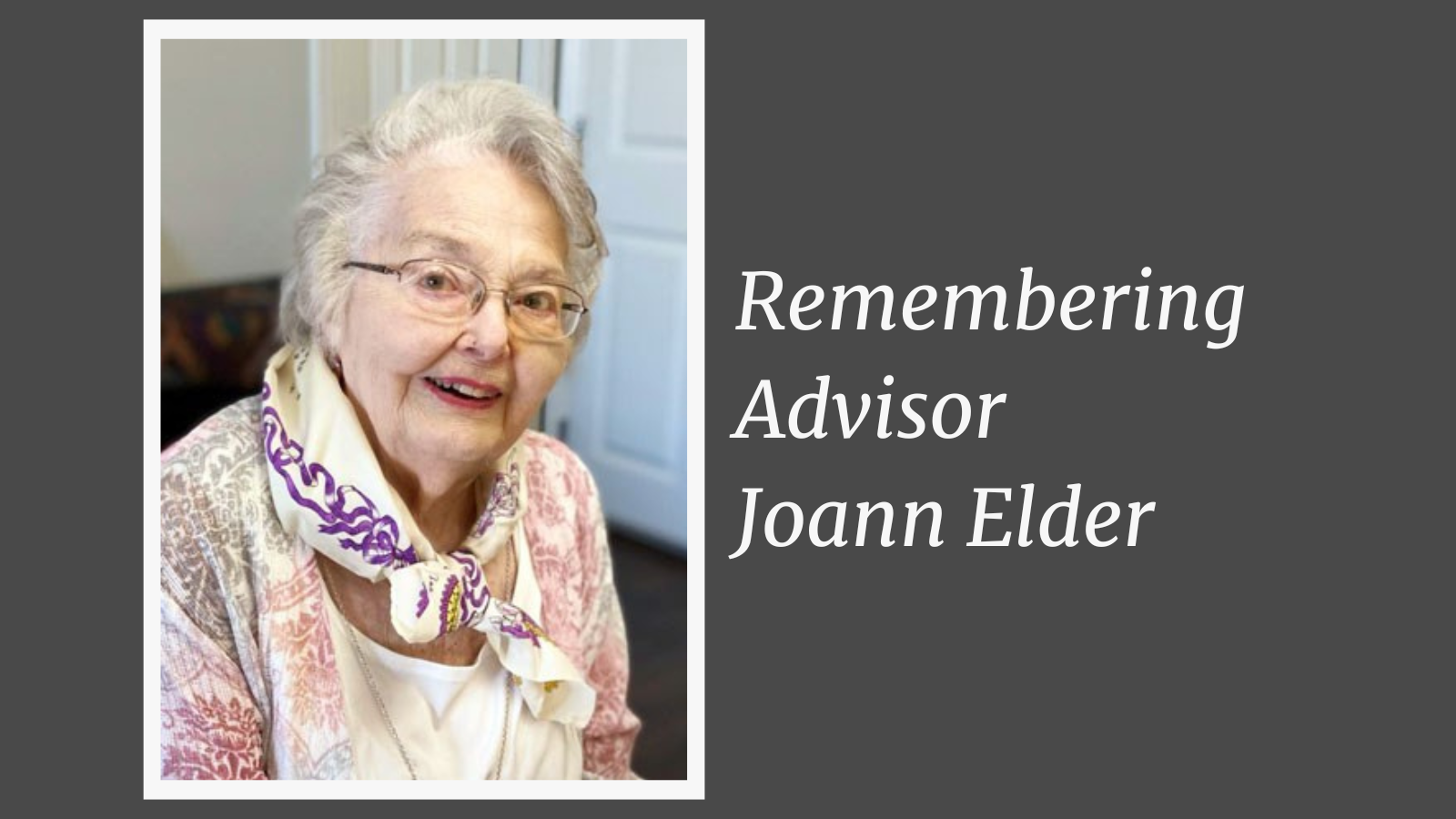 Remembering Advisor Joann Elder
We are deeply saddened to share that Joann Elder, our longtime undergraduate advisor from 1967-1995, has passed away. As our first Sociology undergraduate advisor, Joann shepherded thousands of students through our program with an extraordinary degree of competence, kindness, and care over her thirty-year tenure. We know from the stories many of you have shared with us that Joann was deeply dedicated to your success and welfare. In a university as large and at times impersonal as ours, Joann provided kindness, care, and advising that made a tremendous difference for so many of our former students when they most needed her.
In addition to her work in the Department of Sociology, Joann also served on the school board of the Madison Metropolitan School District. With her husband Joe, Joann was a very early champion of rights and respect for the LGBTQ community, and an original member of
PFLAG
in Wisconsin. We join Emeritus Professor Joe Elder and Joann's other family members and friends in mourning the loss of an incomparable person.
There will be a memorial gathering in the Atrium at the
First Unitarian Meeting House
, 900 University Bay Dr., Madison on Saturday, October 29, 2022 at 11 am. Everyone is welcome. There will be a Zoom link available for those who would like to attend virtually.
You may write to Joe Elder to convey your condolences at Capitol Lakes, 333 W. Main St., Madison, WI 53703-2778.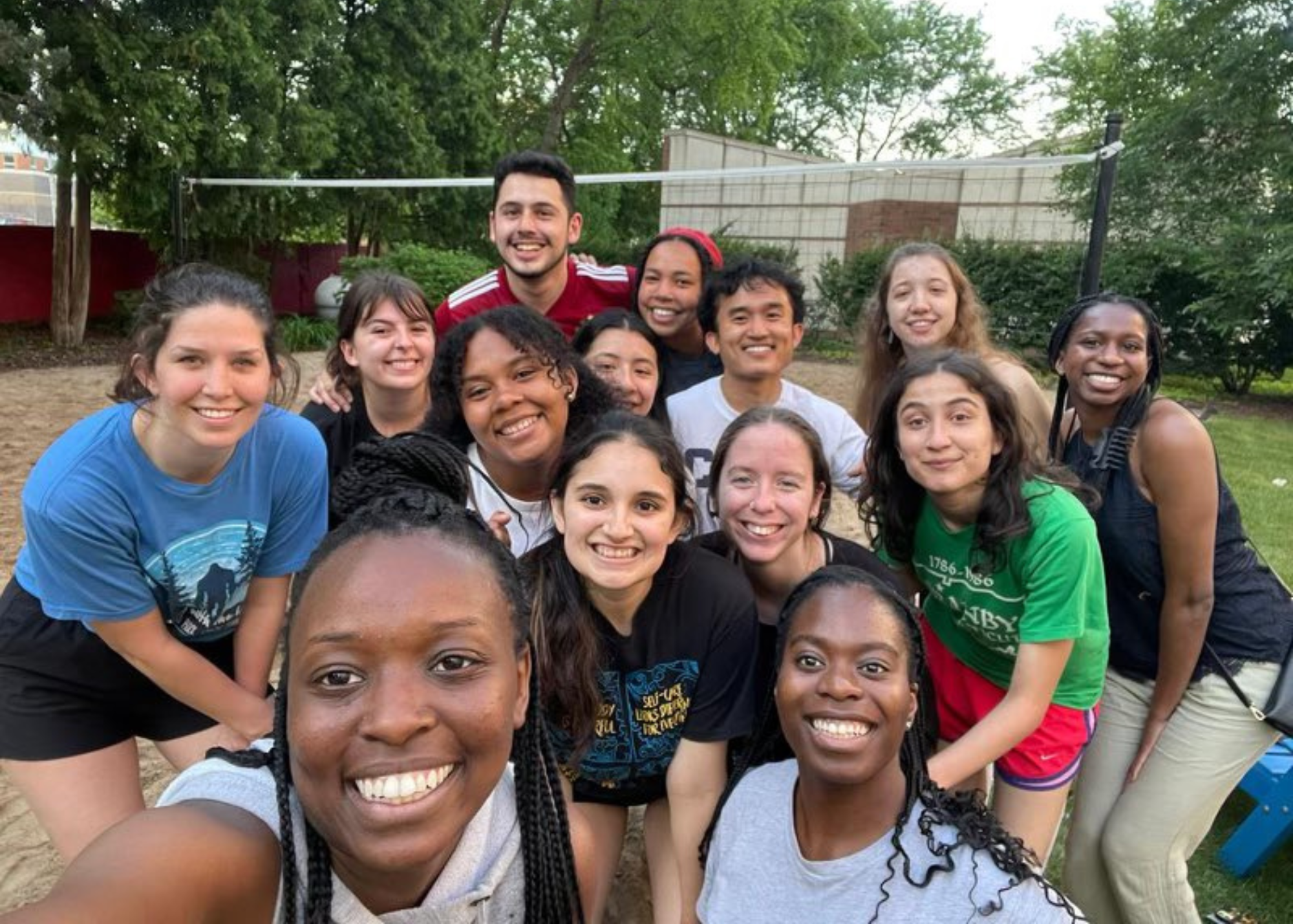 NextGenPop Welcomes Young Population Research Scholars
This summer, eighteen students lived and studied at our campus as the first cohort of
NextGenPop
, a new
undergraduate summer education program
designed to increase the pipeline of scholars from underrepresented backgrounds entering the field of population research. They attended lectures, panels, and hands-on lab sessions with faculty and our grad students in the Center for Demography and Ecology. They also had fun along the way with a pizza party, a bike tour, volleyball, and ping pong. Funding comes from the Eunice Kennedy Shriver National Institute of Child Health and Human Development of the National Institutes of Health (R25 HD105602, PIs Marcy Carlson and Kelly Musick)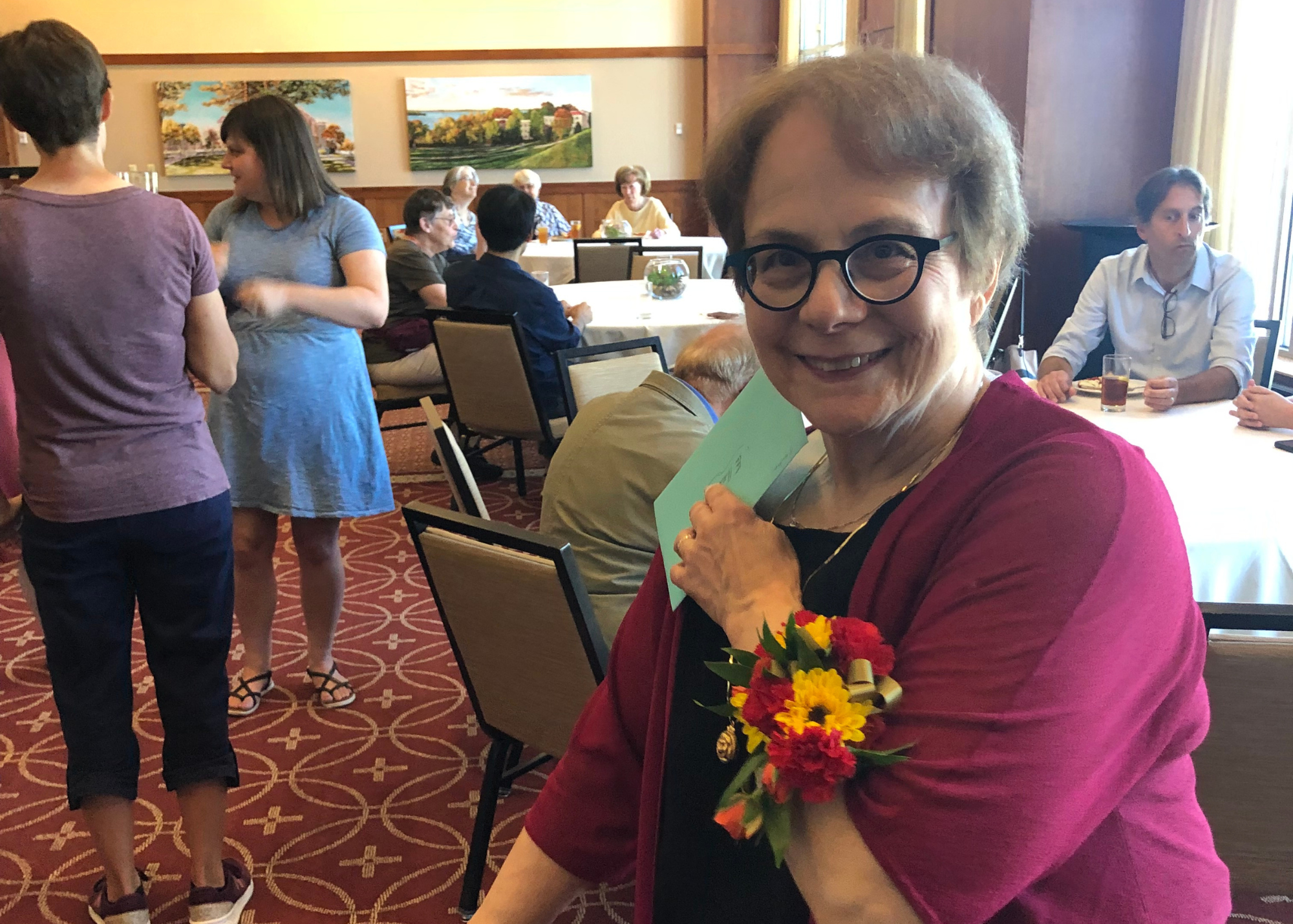 Long Overdue Retirement Party for Advisor Ellen Jacobson
After retiring in 2020 from her role as a Distinguished Undergraduate Advisor, we were finally able to celebrate Ellen Jacobson with a party this summer.
Friends and former colleagues gathered at the Fluno Center to shower her with gratitude and good wishes.
Chad Alan Goldberg
and
Eric Grodsky
made speeches to honor her outstanding service to the department and exceptional warmth and strength of character. We are grateful for everything Ellen has contributed to our department, campus, and community. You can thank her, too, at
ejacobso@ssc.wisc.edu
.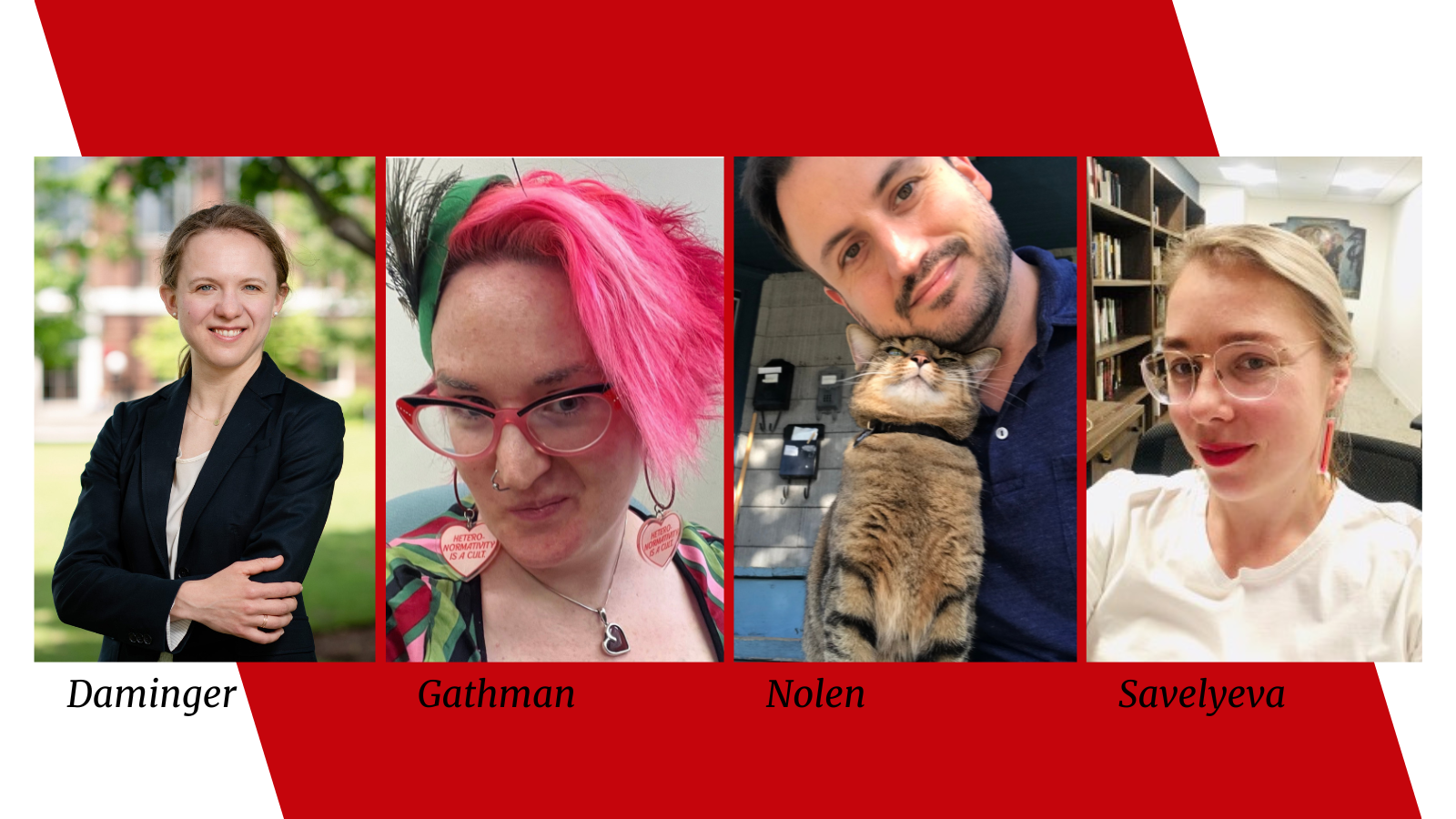 Welcome, New Faculty & Staff!
Four new instructors joined our team this semester: Allison Daminger, Jason Nolen, Cabell Gathman, and Natalia Savelyeva.
Allison Daminger
joined us as an Assistant Professor. She earned her Ph.D. in Sociology and Social Policy at Harvard University. Her research focuses on how and why gender continues to shape individuals' experiences at home and at work, even as support for gender-egalitarianism grows. Allison's work has been published in two articles in the
American Sociological Review
and recognized with four awards from the American Sociological Association.
Cabell Gathman
is a lecturer who will be teaching Soc 160, Human Sexuality this semester. She earned her PhD in Sociology here in 2014, and she has taught courses for UW Sociology, UW Gender & Women's Studies, and Edgewood College. Her honors and awards include an Honored Instructor Award from Chadbourne Residential College and a campus-wide TA Exceptional Service Award. Cabell lives in Madison with her spouse, with whom she is raising three children and supervising four cats.
Jason Nolen
is a lecturer who will be teaching Soc 134, Sociology of Race and Ethnicity and Soc 210, Survey of Sociology this semester. Jason is a 2020 PhD graduate of our program, where his extensive teaching experience as a graduate student earned him multiple teaching awards. Jason's dissertation focused on masculinity in fantasy sports leagues. You may also know Jason as the creator of the social media phenomena "
Cats of Madison
" and "
Dogs of Madison
." Jason lives in Madison with his partner, Mercy Greenwald.
Natalia Savelyeva
is a lecturer who will be teaching Soc 211, The Sociological Enterprise this semester. She is a Future Russia Fellow with the Democratic Resilience Program at the Center for European Policy Analysis (CEPA). Natalia is a sociologist who has been working as a researcher with the Public Sociology Laboratory of the Centre for Independent Social Research in St. Petersburg, Russia, and she recently arrived in Madison, Wisconsin. Her current scholarship explores multiple themes, including the violent conflict that began in Ukraine in 2014.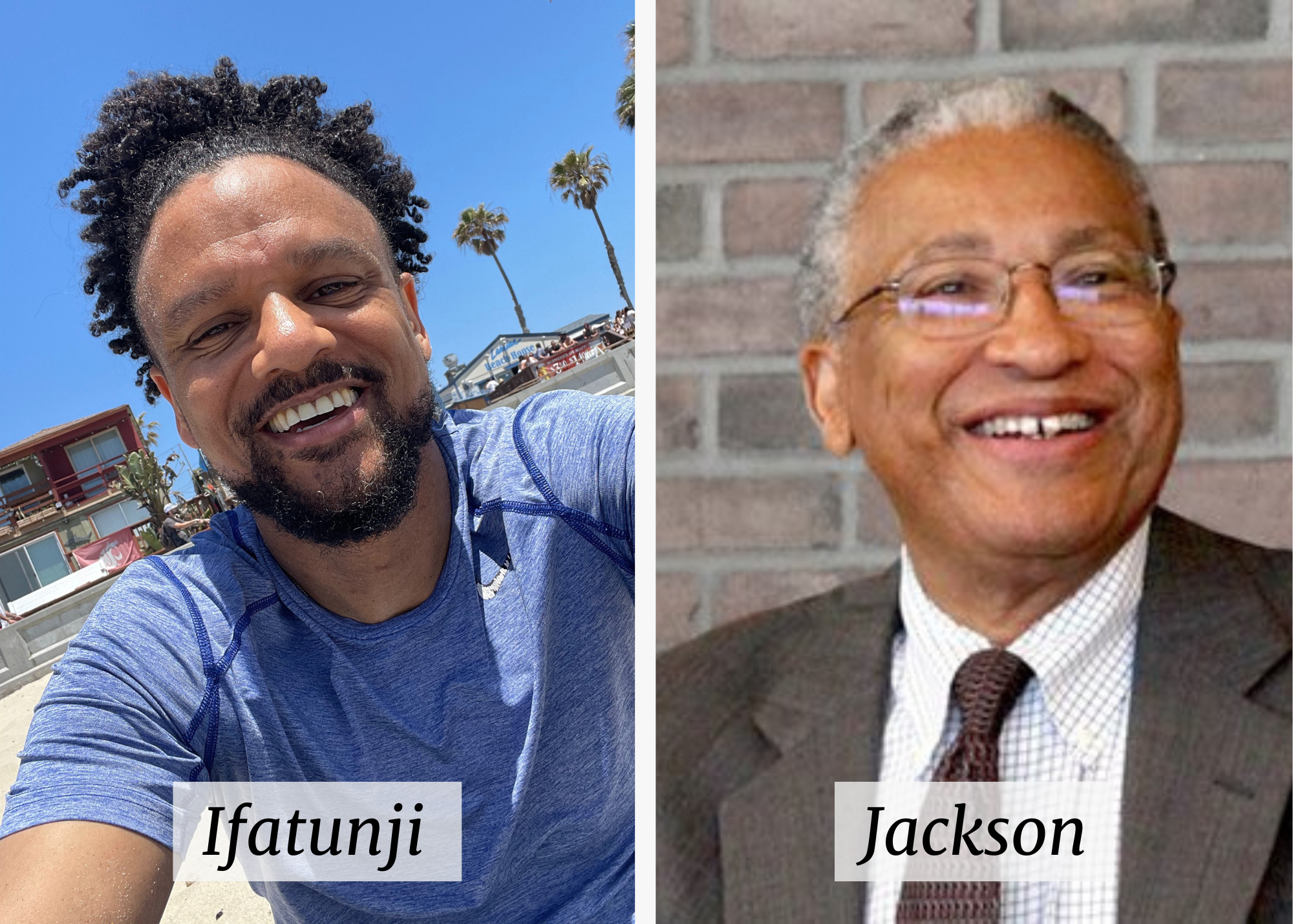 Mosi Ifatunji Recognized with Two Awards
Mosi Ifatunji
recently earned two major awards. He was named the inaugural recipient of the
James S. Jackson Emerging Scholar Award
by the Program for Research on Black Americans at the
Institute for Social Research
at the University of Michigan. Among other accomplishments, Jackson was the first African American to serve as Director for the Institute of Social Research, and he also served on the National Science Board. Mosi notes, "Jackson was a giant and a key mentor of mine. I loved the man as a person, scholar, and leader and hope to do the award justice."
Mosi also received funding for the
pilot grant
"Racial Context and the Relative Health of African Americans & Foreign-Born Blacks: Linking Health in Early Life to Health Later in Life Among Older Black Adults." The grant was awarded through
The Michigan Center for Urban African American Aging Research
, one of 18 Resource Centers for Minority Aging Research funded by the National Institute on Aging.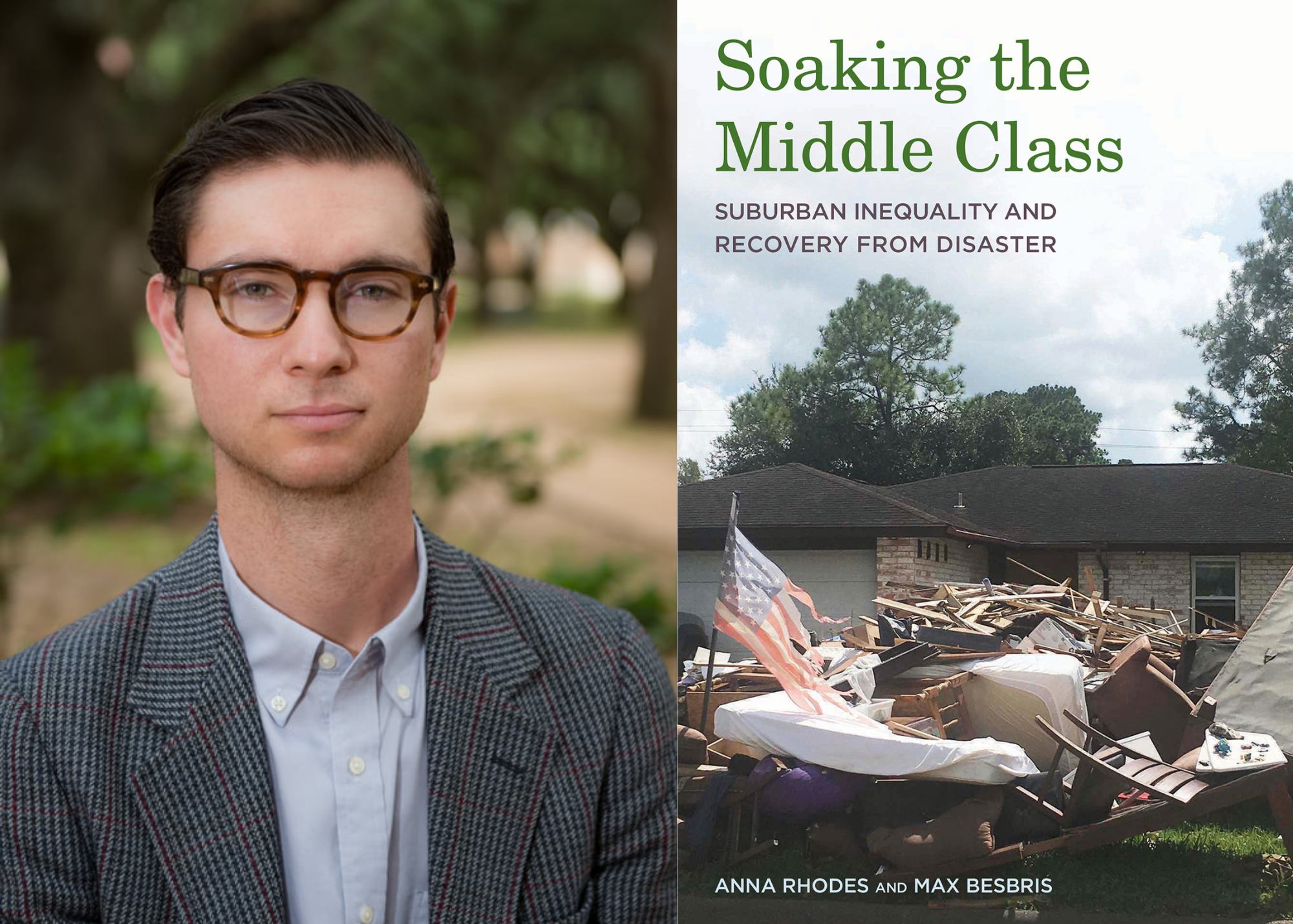 New Book by Max Besbris Makes a Splash
Max Besbris
co-authored the book
Soaking the Middle Class: Suburban Inequality and Recovery From Disaster
which is based on interviews with residents of a middle-class Houston suburb immediately after Hurricane Harvey hit in 2017 and followed them for the next two years. The book discusses the emotional turmoil of residents, attachment of residents to their community even despite the severe damage of the storm and prediction of future floods, and the economic impact of of the storm on home values, and it offers possible solutions.
This newsletter was created by Erin Skarivoda, Tina Hunter, and Eric Grodsky.